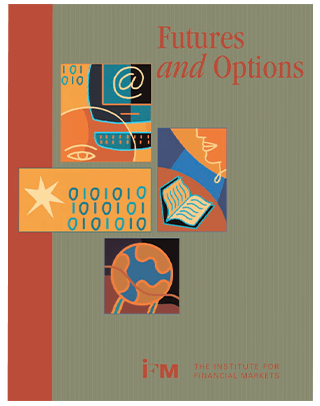 Futures and Options
Details
Our Futures and Options is the preeminent text and reference book for new participants in the futures industry, university students, market regulators, and public policymakers who need to build market knowledge and learn the important aspects of the industry. The text will enable the reader to achieve a solid, working understanding on the market and how various derivative products are traded.
Futures and Options also is an essential component in the NFA Series 3 Exam study set for new futures industry registrants and covers all of the subject areas of the Market Knowledge portion of the proficiency exam. The Series 3  Exam is required for anyone interested in doing business as a futures industry professional — and sets the minimum proficiency level and fitness for individuals.
What's Inside?
Futures and Options is developed by market practitioners and covers the fundamentals of the futures and options markets in a well- outlined and concise format. It is a "must read" for the aspiring professional — whether from the buy or sell-side — and serves as a basic component in your personal finance library. 
The text covers the fundamentals of the markets in a well-outlined and concise format. It includes examples and accompanying questions and answers that cover all the relevant aspects of futures and options, and underlying cash markets for both physical commodities and financial instruments. Unique features include:
a comprehensive treatment of the major types of futures and options orders
a thorough analysis of the principles and practices of futures clearing and margining
an in-depth treatment of hedging, speculation, spreading and calculations
an integrated treatment of futures and options on futures including (premiums, price limits, settlements, delivery, exercise, and assignment)
coverage of commodity and financial futures, options and swaps (i.e. energy, metal, agricultural, foreign exchange, indexes, etc.)
an extensive glossary of terminology
The book includes more than 230 questions and answers to determine your understanding and retention of the concepts and testable content.
---
Purchase Options
Cost

$95.00

Note

Plus shipping and handling.
---